Deck Design & Building
Outdoor Spaces specializes in deck design and deck building, with additional expertise working on screened porches, pergolas, and other carpentry features that add function and warmth to your outdoor living areas.
Adding a deck or screened-in porch to your home will provide a comfortable space for you to enjoy the outdoors and give you convenient access to your home.
If you're looking for more of an outdoor room, we can create a custom designed screened porch or pavilion complete with a wood burning or gas fireplace, an outdoor kitchen, or just an area to sit back and enjoy being outdoors.
Deck Building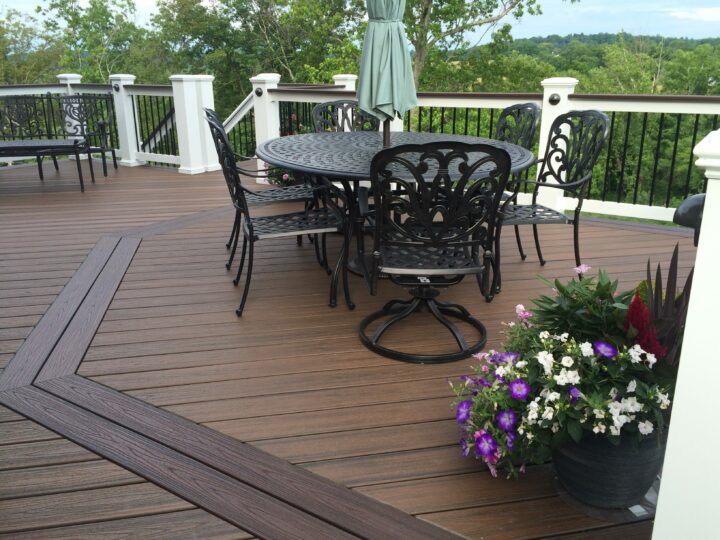 A deck is an outside, open-air space that allows you to grill out, relax, socialize, and enjoy your favorite activities in the beautiful sunshine. Our team of deck designers in Northern Virginia will meet with you to discuss your family's needs and desires, creating a unique space for you to enjoy.
Deck Materials
While your new deck might include wooden support posts, beams and underside framing, the vast majority of deck surfaces are designed and built out of composite plastic that has the look and feel of real wood, but with much stronger durability and weather-resistance.
Porches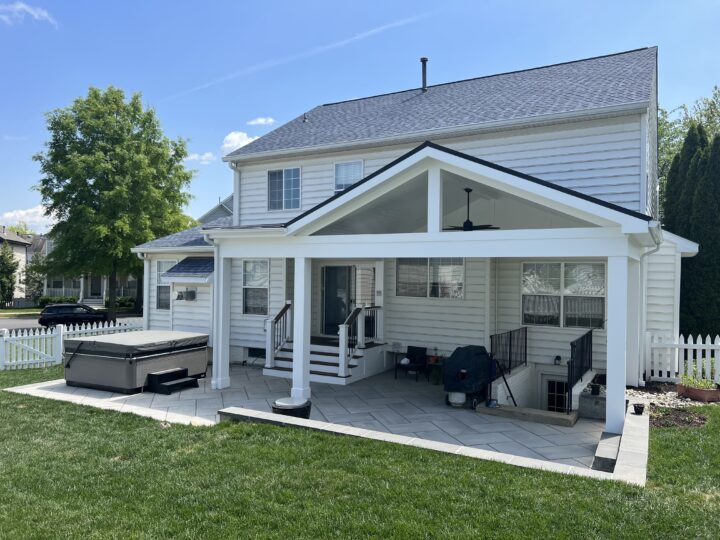 Create an intimate, relaxing space that also adds curb appeal with a new porch!As opposed to decks, porches are built with a roof to provide protection from the elements or shade during the warmer months.
Porches are huge for curb appeal and resale value – adding a porch will increase your home's value by around 5% on the real estate market, making them an excellent return on investment.
Screened Porches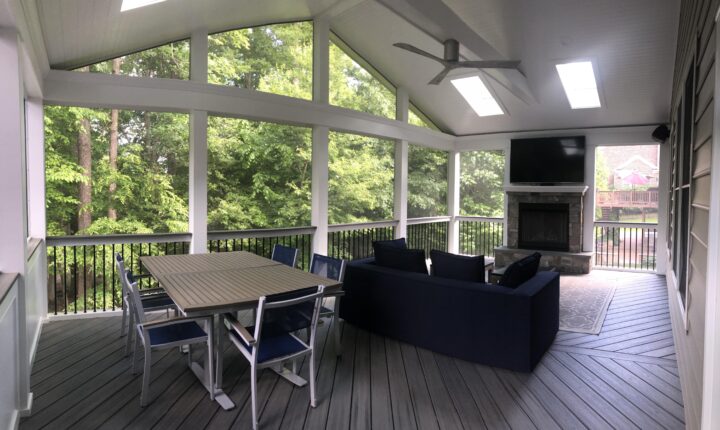 Screened porches – also referred to as lanais in more tropical settings – are rapidly increasing in popularity in the D.C. metro area for the all-season usability they provide.
This indoor-outdoor living combo will allow you and your family to enjoy your favorite indoor activities while breathing in the fresh outside air, staying comfortable regardless of the weather conditions! (PLUS: You'll keep the bugs out.)
Some of the most common features found in a screened-in porch include:
Television & audio system
Ceiling fans/lights
Heaters
Fireplaces
Couches
Pavilions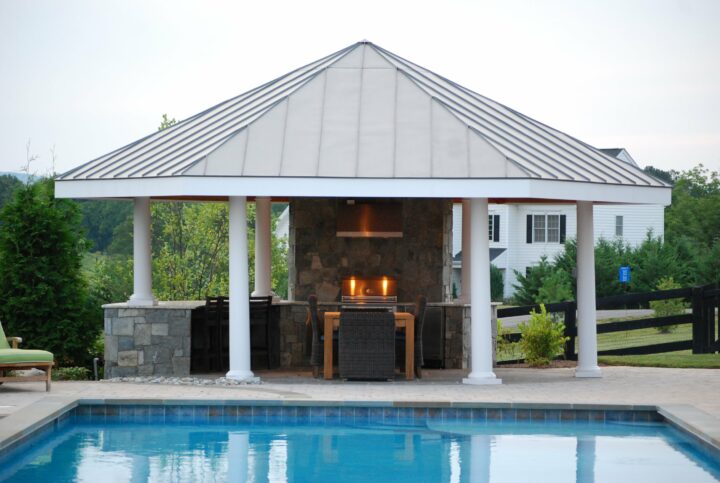 Add weather protection, a sense of privacy, and design intrigue with a professionally designed and installed pavilion!
In home construction, a pavilion is a detached overhead structure that provides complete protection from rain and intense sunshine. Pavilions can be designed and constructed on top of decks, patios, outdoor kitchens, pool decks, and other types of outdoor living spaces.
If you're ready to get the design process started and make your home dreams a reality, schedule a free, no-obligation consultation with one of our expert designers and deck builders today.
What Your Neighbors Are Saying

Deck Design in Northern Virginia