Our Story
Outdoor Spaces designs and manages the installation of landscapes and outdoor living spaces in Northern Virginia and the DC metro area. We are a unique company built on a solid background of design and construction. With a young and driven team, Outdoor Spaces offers innovative and creative design solutions for all of your outdoor living needs.
When Erik Moden and Evan Clower launched Outdoor Spaces, they wanted to develop a company that could help homeowners see the potential in their properties and provide the imagination needed to design and create a dream space. With a background in landscape architecture and a vast knowledge of construction, Erik and Evan have used their talents to design and build a wide array of projects throughout the DC area. They have used their youthful creativity and innovative style to transform out-dated and boring properties into outdoor living spaces that will be enjoyed for years to come. Outdoor Spaces strives to create outdoor living areas that are a continuation of the home, and believe that the indoor lifestyle no longer needs to end when you walk outdoors. They are outright passionate about their work, and provide a personal connection and attention to detail that sets them apart.
Outdoor Spaces is a small design firm with big ideas! Outdoor Spaces wants to be considered your single-source for all of your outdoor living needs. Many of our projects are large and complex, but we tackle smaller projects with the same commitment. Our installers are true craftsman, who are extensively trained in their field, and are personally managed by one (or both) of our owners to ensure the highest craftsmanship, quality, and your complete satisfaction. Your landscape will be custom designed, personally managed, and professionally maintained to ensure the beauty and integrity of your landscape.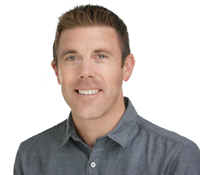 ERIK MODEN
Owner | Manager | Designer
Erik has a Bachelor of Arts degree in Landscape Architecture from West Virginia University. His drive and creativity started at an early age. Growing up in Ohio, Erik started his first business as a High School student, which grew from a one man lawn maintenance operation into a small design-build landscape construction company. After college, Erik spent many years building his knowledge of residential landscaping and construction while working for other landscape companies the DC area. Erik lives in Purcellville, Virginia with his wife, 2 sons, daughter, and pets. He enjoys being outdoors, playing guitar, and staying active with his family.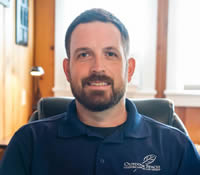 EVAN CLOWER
Owner | Manager | Designer
Evan has a Bachelor of Arts degree in Landscape Architecture from West Virginia University. Evan also showed his desire to be an entrepreneur at an early age. As a high school student in West Virginia, Evan worked alongside professionals in the property management and construction industry where he developed a vast knowledge of building materials and construction methods. After graduating, Evan moved to Northern Virginia to further his experience in the landscape and construction field. Evan lives in Warrenton, Virginia with his wife, 2 daughters, and pets. Evan is an avid outdoorsman and enjoys spending time with family.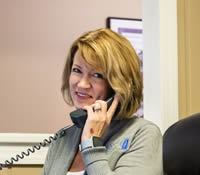 STACY KEPPLER
Office Manager
Stacy grew up in Northern, VA but attended college in Florida. She obtained her Bachelor of Science degree in Business Management from the University of South Florida and her Masters degree in Public Administration from the University of Central Florida. Stacy lives in Hamilton, Virginia with her husband and three children and is currently pursuing a degree in Accounting. Spending time with her family, snow skiing, or running are her favorite ways to unwind.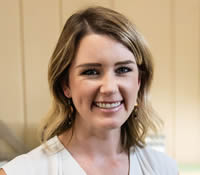 LILLIAN ROBISON
Designer
Lillian holds a Bachelor of Landscape Architecture as well as a minor in Horticulture from Virginia Tech. While in school, she developed a passion for residential landscape design that has subsequently flourished during her time in the design-build industry. Often inspired by her California roots, Lillian enjoys creating personalized outdoor living spaces that come to life in the details. Her involvement in the installation process constantly motivates Lillian to refine her craft and create ever more functional and beautiful spaces. She lives with her son and enjoys singing in choir and tackling home improvement projects in her free time.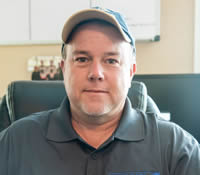 DON MANUEL
Production Manager
Don grew up in Northern Virginia and has lived in the area most of his life. He received his Bachelor of Science Degree in Parks and Recreation Management, from George Mason University. Don has been working in the landscaping industry since the early 90's. In his spare time, when he's not at the ice rink, watching his boys play ice hockey, he enjoys being outdoors or traveling with his family.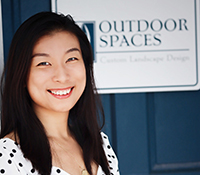 CEN ZHONG
Design Assistant
Cen holds a Bachelor of Landscape Architecture from Virginia Tech and a Master of Landscape Architecture from University of Edinburgh. A globetrotter with a zest for excitement, Cen applies that adventurous spirit to her work at Outdoor Spaces with bold and creative landscape designs. Her highly developed skills and ability to convey the "why" behind design helps clients easily visualize design concepts. Cen, who has a specific passion for designing residential landscapes, finds professional fulfillment in our clients' reaction to her work: "Designing allows me to create delightful spaces for my clients to experience joyful moments."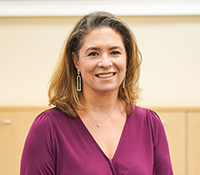 CATHLEEN KELLY
Designer
Cathleen has been working in the field of landscape design and residential construction for more than two and a half decades. She has earned her expertise by fulfilling a variety of roles, supporting engineering elements for planning, design, construction, operations, assessment, research and management. Cathleen has a Bachelor of Arts degree in Interior Design from Radford University and grew up in a family-owned design build business in Northern Virginia. Her artistic impression and concept creation with construction helps to create a master plan that highlights the beauty of nature with any palette. She lives with her husband and children in Purcellville, Virginia and enjoys activities where she can spend time outdoors, yoga and cooking.