Fire Pit Design & Installation
Fire features can allow the use of your outdoor space through every season – even the cool winter months. With our charming and stylish designs, let us help you create a warm and inviting atmosphere by adding a unique and eye-catching fire feature to your outdoor space.
Fire Pits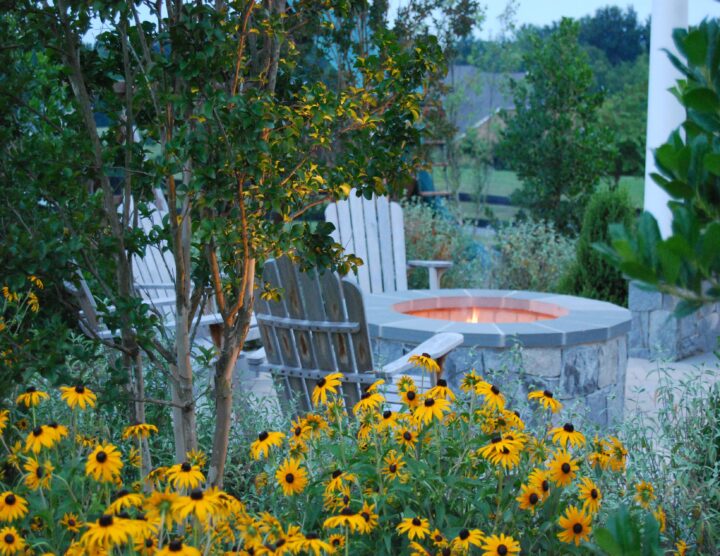 Professional fire pit design and installation can really add some flare to your get-together! As a centerpiece to a patio, a fire pit serves as a communal area for making s'mores or just getting together with some friends on a pleasant summer evening.
Fire pits can be either wood- or gas-burning depending on the preference of the property owner. Gas fire pits require much less maintenance both short-term and long-term while providing a safer, more environmentally friendly, and consistent flame.
Wood fire pits offer a more natural look and feeling. The real wood-burning logs transform the patio into an interactive experience for everyone to enjoy.
Outdoor Fireplaces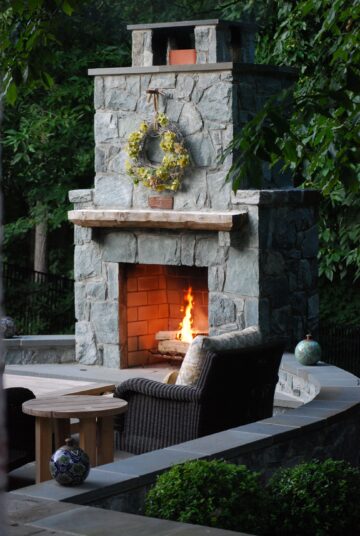 Add a beautiful accent to your outdoor space with a gas-burning or wood-burning outdoor fireplace. By sitting at the edge of your existing space, an outdoor fireplace still allows you to use the rest of your space with or without the fire burning.
With an attached chimney, outdoor fireplaces keep the smoke away from you and your guests while you socialize. The enclosed space is also better protected from weather conditions such as wind and precipitation.
Like with fire pits, fireplaces are most commonly gas-burning or wood-burning.
Other Options
Other types of fire can be installed throughout your outdoor space for decorative flare.
Other options include:
Tiki torches
Fire bowls
Fire columns
If you're ready to get the design process started and make your home dreams a reality, schedule a free, no-obligation consultation with one of our expert designers to get started on your fire pit design and installation.
What Your Neighbors Are Saying

Fire Features in Northern Virginia