Brrrrrr, It's Time to Winterproof. Here's How!
Getting your outdoor spaces primed for winter means protecting them from the harsher elements – and finding creative ways to enjoy year-round.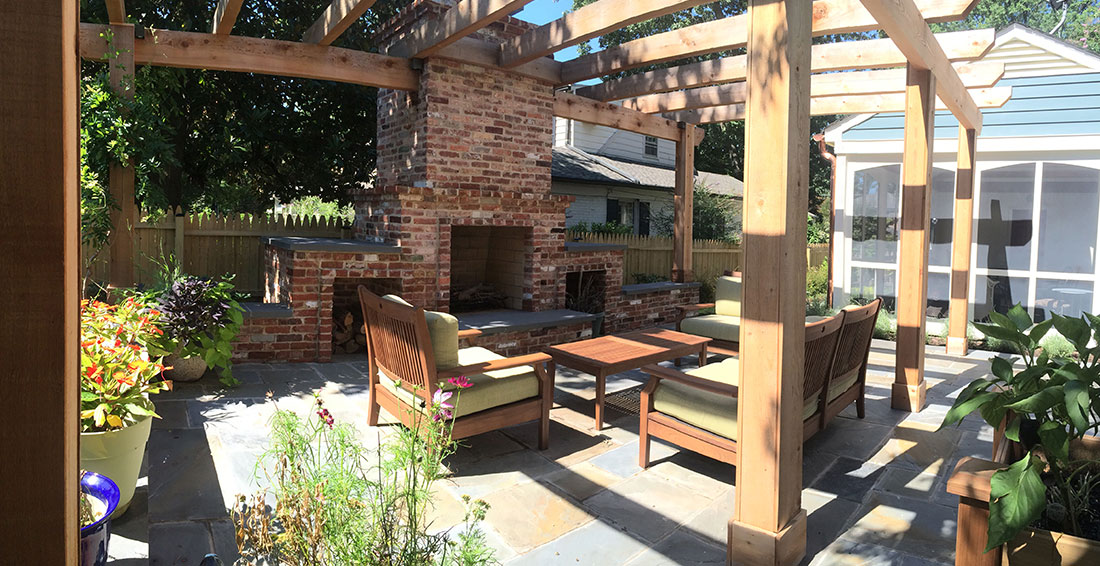 Let's start with the not-so-fun but must-do stuff: maintenance. If you live where temperatures dip into the frosty range over winter, be sure to invest in protecting your outdoor space from the damage that snow, sleet, and ice can wreak on your structures. Here are a few winterproofing tips:
Weatherize Wood Structures
Your gorgeous wood deck won't stay that way after enduring a season or two of freezing rain or piled-up snow. The same applies to most wood structures on your property, like pergolas, wood porches, stairs, and more. To prevent moisture and mildew from damaging wood structures, remove dirt, dead leaves, and debris that can cause bacteria to grow. Once you've got a clean slate, seal your wooden structures with a watertight sealant to prevent swelling and other forms of moisture damage.
Cover Up
You've likely put some bucks into making your backyard a cherished oasis. But winter's chilly temps and excess moisture are just plain hard on your outdoor stuff. Help ensure your big outdoor investments like fountains, furniture, and grills/outdoor kitchen appliances maintain their shelf-life by protecting them with heavy-duty vinyl covers.
Cover your fire pit up too! Find a tight-fitting cover that will help keep the insides dry, so that when it's time to get cozy by the fire, you'll be treated to a roaring one. Finally, if you plan to use your outdoor furniture over the winter– and we say "YES" to this idea – consider investing in the weatherproof kind. Weatherproof furniture can stay outdoors all year long, and out of harm's way from rain, snow, wind, mildew, and mold.
Protect Your Potted or Tropical Plants
Plants are fragile and will succumb to winter's freezing temps and snows. But don't give up on those decorative beauties that have been brightening up your outdoor spaces all summer and fall. If your plants are easy to move indoors, do so before your first freeze. If they're too unwieldy to bring inside, try wrapping the plant with a heavily insulated material, like burlap, to keep the soil warmer and prevent damage to the planter itself.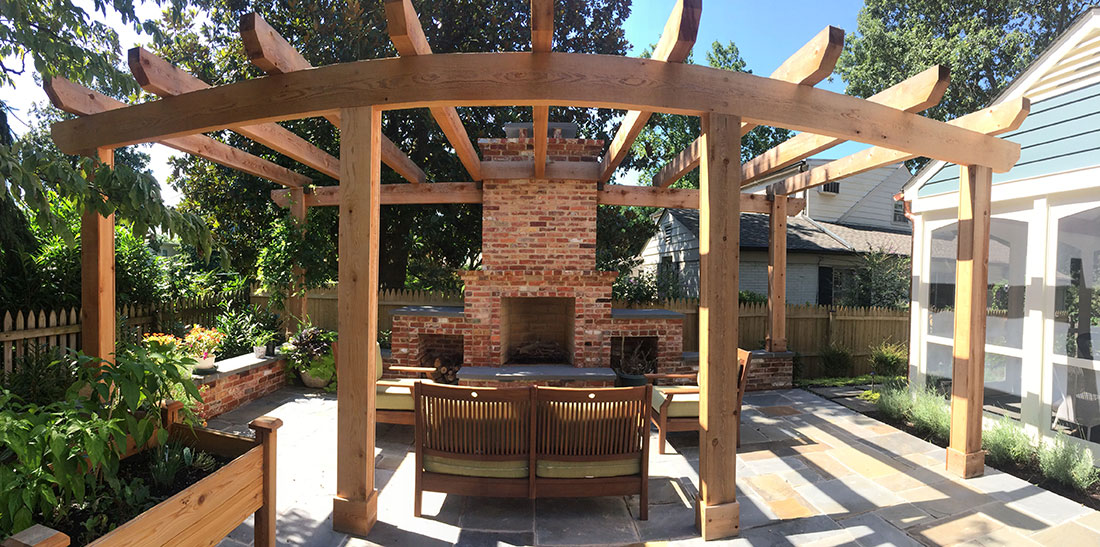 Now that your outdoor space is primed to function safely and efficiently, let's talk about the fun stuff. Here are some easy ways to make your outdoor space cozy and inviting for enjoyment all winter long:
Add Fire
Propane outdoor heaters and mini fire pits are one of the easiest ways to warm up your outdoor space. Consider choosing one that is portable so you have flexibility on where you shed warmth.
Break Out the Blankets
Look for ones that are durable, easy to clean, and of course, extra WARM. Or hang a few wearable blankets out on the porch for your guests to snuggle into!
Tidy Up
To make your outdoor area the coziest it can be, you'll need to be sure to clean up and stay organized. Items like tools, hoses, and kids' toys should all have their own place. For more tips on how to keep an organized outdoor living space read our 7 Tips for Keeping Your Outdoor Space Organized.
Light it Up
Winter's short days can be a downer. But adding some ambient lighting to your patio or screened-in porch is an easy way to brighten the space and everyone's mood on a cold winter's night.
Make it Ever Green
Just because you brought inside those more delicate plants doesn't mean your outdoor space has to be foliage-free. Think evergreens for your planters this time of year – they're not only seasonally gorgeous but are dormant in the winter, so require little watering or pruning until the spring.
Need a few ideas to make your outdoor space more usable year-round? Our creative team at Outdoor Spaces is here to help make your dream project a reality, from design to execution. Contact us at 703.771.1550 or info@outdoorspacedesign.com.